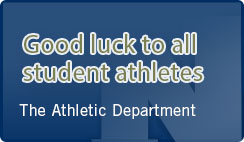 Baseball
STRIVING FOR A CULTURE OF EXCELLENCE
NEWINGTON BASEBALL CORE VALUES:
MENTALLY TOUGH & SELFLESS
WELCOME FRESHMEN! WE ARE LOOKING FORWARD TO A GREAT SEASON AND SOME GREAT CAREERS!
FEEL FREE TO REACH OUT WITH ANY QUESTIONS! balaimo@npsct.org
Important Dates:
Session 1 of Off-Season Conditioning/Lifting begins 10/1/18 and runs through 11/28/18
Session 2 runs from 12/1/18-3/3/19
NHS Baseball Off-Season Strength and Conditioning
Led by Coach Fusco
Mission:
This program is designed to teach our athletes proper weightlifting form and fundamentals as well as enhance our players strength, endurance, flexibility and mental toughness.
We understand that there are student athletes who play multiple sports, therefore, we will hold two sessions this offseason. Students are welcome to attend either session, or both.
Session I- October 1st - November 28th Session II- December 1st- March 3rd
Schedule:
● Mondays
○ Focus
■ Speed, agility, and conditioning training
○ Location
■ NHS Track, baseball field, or practice football field
○ Time
■ 3:00pm- 4:00pm
● Wednesdays
○ Focus
■ Lifting/ Strength and Conditioning Training
○ Location
■ NHS Field house
○ Time
■ 3:00pm- 4:00pm
● Fridays
○ Focus
■ Lifting/ Strength and Conditioning Training
○
Location
■ NHS Field house
○ Time
■ 3:00pm- 4:00pm
Get Connected:
● Google Classroom- ga12o
● Remind- 81010 @nhsbaseba
Contact information:
● E-Mail- sfusco@npsct.org
● Phone Number Phone: 860-666-5611 x 1111
ANY QUESTIONS ABOUT BASEBALL COME SPEAK TO MR. ALAIMO IN 313; BALAIMO@NPSCT.ORG