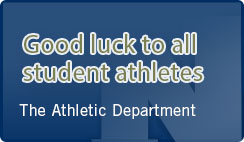 Baseball
STRIVING FOR A CULTURE OF EXCELLENCE
NEWINGTON BASEBALL CORE VALUES:
MENTALLY TOUGH & SELFLESS
Check this page frequently for practice schedule changes and announcements.
Important Dates:
2/22 preseason team interest meeting @ 2:30 in 412 (room behind the auditorium)
2/22-3/1 Online store to be opened for additional optional apparel
Go to the online store at https://billings.itemorder.com and enter sale code: NEWBASE18
3/2 register by date for school nurse physical
2/21-3/12 online student registration for Spring sports + bring $ to athletic office
3/12-3/16 is pitchers/catchers week
3/17 & 3/19 are tryouts (times and locations TBD)
3/28 Parent Meeting in Cafe 5pm, Student-athlete meeting in cafe 2:30 (mandatory to play)
ANNOUNCEMENTS:
TEAM COMMUNITY SERVICE DATE!
4/29 3-6pm Miracle League of CT! ALL PLAYERS TO ATTEND.
ANY QUESTIONS ABOUT BASEBALL COME SPEAK TO MR. ALAIMO IN 313
UPCOMING SCHEDULE:
Mon
Var:
JV:
Fr:
Tue
Var.
JV.
Fr.
Wed.
Var.
JV.
Fr.
Thu.
Var.
JV
FR
Fri.
Var.
JV/Frosh
Sat.
Varsity-
JV
Fr
Save the Date:
Newington Baseball Association Fundraisers- Please call Joanne Errera for info (860-550-1335) or email at dreamjojo821@gmail.com

|
|
Share