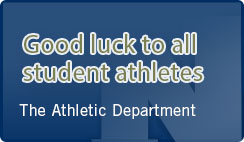 Baseball
STRIVING FOR A CULTURE OF EXCELLENCE
NEWINGTON BASEBALL CORE VALUES:
MENTAL TOUGHNESS & SELFLESSNESS
Interested players should JOIN our Baseball Google Classroom
NHS Baseball
TRYOUTS 2021
@ Alumni Field
Saturday 3/27 12:00-4:00
12-2:00 11th & 12th
2:00-4 9th & 10th
Monday 3/29 2:45-5:45pm
2:45-3:45 9th
3:30-5:30 10th & 11th & 12th
Bring own bat, helmet, glove, cleats, water bottle.
Wear baseball pants, shirt with your name on it if you have one, be prepared in case it is cold out.
We have purchased Navy and Gold Stirrups for this season! Players will have the choice of wearing high pants or not. Each team will discuss how they plan to roll out stirrup use. Varsity pants are white with Navy Pin.
All players please work hard to keep your grades up throughout the year. We are striving for excellence in all areas! Make learning and grades a priority.
See Coach Alaimo with any questions or help with anything.
ANY QUESTIONS ABOUT BASEBALL COME SPEAK TO MR. ALAIMO IN 313; BALAIMO@NPSCT.ORG