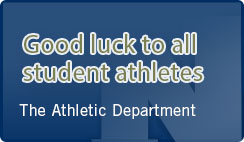 Baseball
STRIVING FOR A CULTURE OF EXCELLENCE
NEWINGTON BASEBALL CORE VALUES:
MENTALLY TOUGH & SELFLESS
Fundraiser #1: Discount Cards
Each player will be asked to sell as many cards as they can. We ask for players to sell a minimum of 10 cards. The dates of the fundraiser are 3/20-4/1. All players begin with 15 cards. More cards can be requested as needed. The team that sells the most cards wins a pizza party! Please contact Coach Alaimo with any questions. Thank you for your much needed support!
Fundraiser Checkpoint is 3/28 after school in Cafe.
Fundraiser concludes 4/1. Bring all cards and $ to Cafe after school.
Practice times will be sent via Remind!
ANY QUESTIONS ABOUT BASEBALL COME SPEAK TO MR. ALAIMO IN 313; BALAIMO@NPSCT.ORG